JOINT YOUTH PRESENTS GOSPEL REGGAE NIGHT
---
Joint Youth Family in partnership with GMP Promotions presents Gospel Reggae Night on the 29th_June_18 and big icons(artists) in the industry have confirmed their performance at the event like Katalina, Lil Joe, Baby Gloria, Phila, Davidholy Kisakye and the surprise artist.
VENUE : EMITTI EMITTO GROUNDS opposite GAZ (Kanyanya) for directions and more info call or whatsapp +256752985090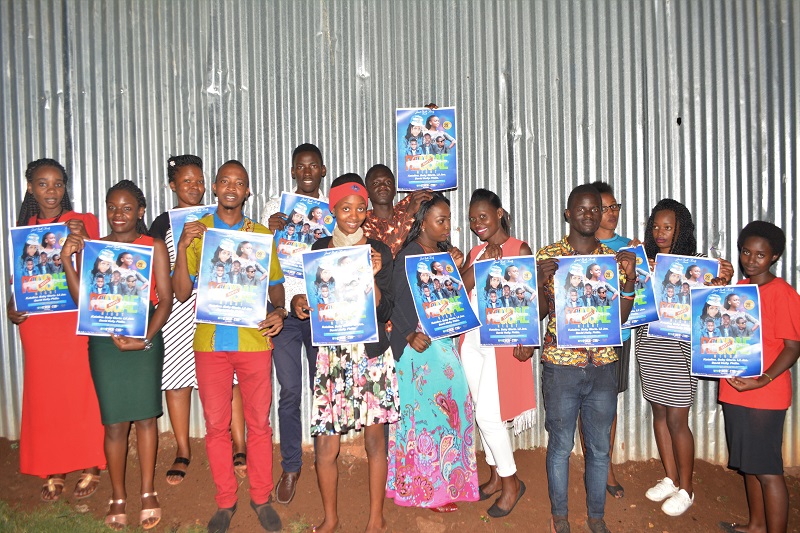 PERFORMING ARTISTS
Katalina, is a Christian Afro-reggae dancehall musician, a christian passionate about spreading the Good News of the Lord Jesus Christ through Gospel Music to the world. Many know her as the sweet voice on Nyweza in which she featured Coopy Bly in a song that ''carried away many'' in 2011. Since then she has perused a professional music career and she has it coming.....as one of the best female voices in Gospel music's reggae dancehall ministry.... have fun
Lil Joe is a gospel recording RnB Reggae and Dancehall artist based in Uganda with a number of songs which include the known Mukama Tonta,Tompitako,Jehovah Jaireh,Mercy Follow Me etc. Lil Joe started singing in the mass choir at Lord Our Righteousness worship Center Church back in the early 2011.With time Lil Joe slowly started writing music then produced the first song called # MERCY FOLLOW ME # in 2016 which brought him to the eyes of his fans.
He has featured on many occasions in Uganda, including Radio events, Church events, university and school outreaches,and many more.
Gloria Mulungi Senyonjo commonly known as "BABY GLORIA", a name she got because she started singing in her early childhood when she was 2 years and 8 months.
She is the first born of 3 children to Mr. & Mrs. Senyonjo. The singing talent runs in the family as her mother Mrs. Senyonjo, stage name BETTY NAKIBUUKA of the "Gwe Luyimba Lwange" fame, is a great gospel artiste. She came to the music scene with her hit single titled Mummy Mummy Sisobola Kukyawa, at the age of 2. Since then she never looked back as she continued to pursue her studies alongside her music carrier.
The 14 year old attended Sir Apollo Kaggwa Primary School Mengo, Then she later joined Word of Life International school where she is pursuing her studies currently in grade 10.
That sweet small voice we used to hear way back then has turned into a mature angelic and multi-talented one as Gloria has successfully approved to us that she can do RnB, Hip Hop, Afro, Slow Jazz, Reggae to mention but a few. This shows how much talent this young woman of God has and how much she has in store for her Fans and the Kingdom.
In one of the interviews with GMP "Gospel Music Promoters" a platform that showcases and promotes the best in gospel music, Gloria said that Jamie grace, Brit Nicole, Lecrae, among others are some of her inspirational gospel artistes.
At 14 years, she has so far done songs with artistes in the Gospel music Industry like DNA feat RUYONGA and SAVE A LIFE feat LEVIXONE to mention but a few. In both these songs, she delivers music maturely and on a world standard. She is an artiste, guitarist, dancer and a commercial brand. All in one package. Gloria also did a commercial for movit products. For those who had TVs you must have watched it and she is still an ambassador for the movit brand and its products.
She attends Omega healing centre. Where the head pastor is pastor kyazze. Where she also features as a choir member in the blaze choir under the blaze ministry.
She has an upcoming mega show at The Uganda Museum that will feature great artistes like ruyonga, holy keane, levixone and many more and ofcourse without forgeting herself Baby gloria as she will be singing all her new songs and collaborations. Click HERE for event details.
Phila original names Kaweesa Philip is a ugandan gospel reggae/ ragga artist. and a son to pastor stephen kaweesa and mama sarah kaweesa in a family of seven siblings and many adopted bredrins and sistrens.
Phila started his music career from his early child hood as mama was a sunday school teacher who taught little ones how to worship and praise de prince of peace in songs. hoever at the time he used not to participate but watched his big sister racheal lead songs in sunday school which later affected philaz life style as years went by.
hoever when he got into high school, ndejje secondary school. he was influenced by a group called extra grim which used to sing in chapel on sunday as well as parties within school.this group comprised of benon mugumbya, myco chris and richard blessings.
later phila teamed up with zziwa paul aka chesta to create cool image. with cool image we did several performances in school and outside school. later benon joined us and as time went on i stayed with benin alone.
after senior four, benon joined namasagali and phila joined najja high school, were phila became the music leader leading praise and worship since najja high was a secondary school.
after najja he joined university in nkumba were he did information technology. while in nkumba he made a group with a friend (francis muhwezi) aka reggie and his brother zack(isaac kaweesa) called rpz. with rpz. we curtain raised several artists as papa san, cece winans and many big act at the time from africa
hoever the group separated due to commitments..
went solo for months..then met kingsley at a talent gospel show were phila was a house hold name. since rpz was a house hold name there. kingsley so mi sing on stage and liked me..later so him and liked him too..he invited me to his studio were i went paid him and recorded a song in which i featured him.
after that he suggested a full album which we did only that we did not label it and other songs that were more of singles..
hover our break thru was with the fire fall album...which album helped us get several nominations in uganda, and east africa.
as well as winning an award in uganda the olive gospel award in the category of reggae.
phila has a new solo album called faith walks. which was produced at kish records.
Discography
1 .Album...FIRE FALL -Kingsley n Phila (2011) produced by kingsley. label : under loc.
2 .Faith walks (2013) produced by kish records. label : kish records
DAVIDHOLY KISAKYE
Davidholly is a christian/ Gospel Reggae Artist from kampala uganda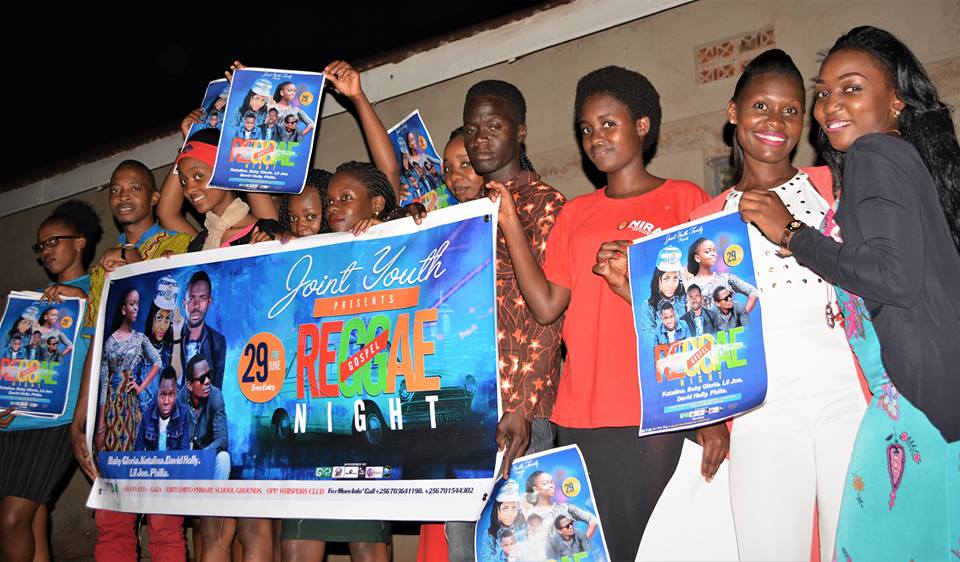 ---
LEAVE A COMMENT
LIKE GOSPEL MUSIC ON FACEBOOK :
This Week's Top Song
Way Maker mp3 | Sinach
Downlod Song Play Song